Roasted chicken is always a source of memories of Sunday dinners dining at the table and taking in the simple, yet extravagant food our mom had prepared.
The crispy skin and succulent, moist meat that's bursting with flavor can be delectable. My absolute favorite is always chicken roasted with crispy skin. You can also check the online roast dinner menu at FineDiner.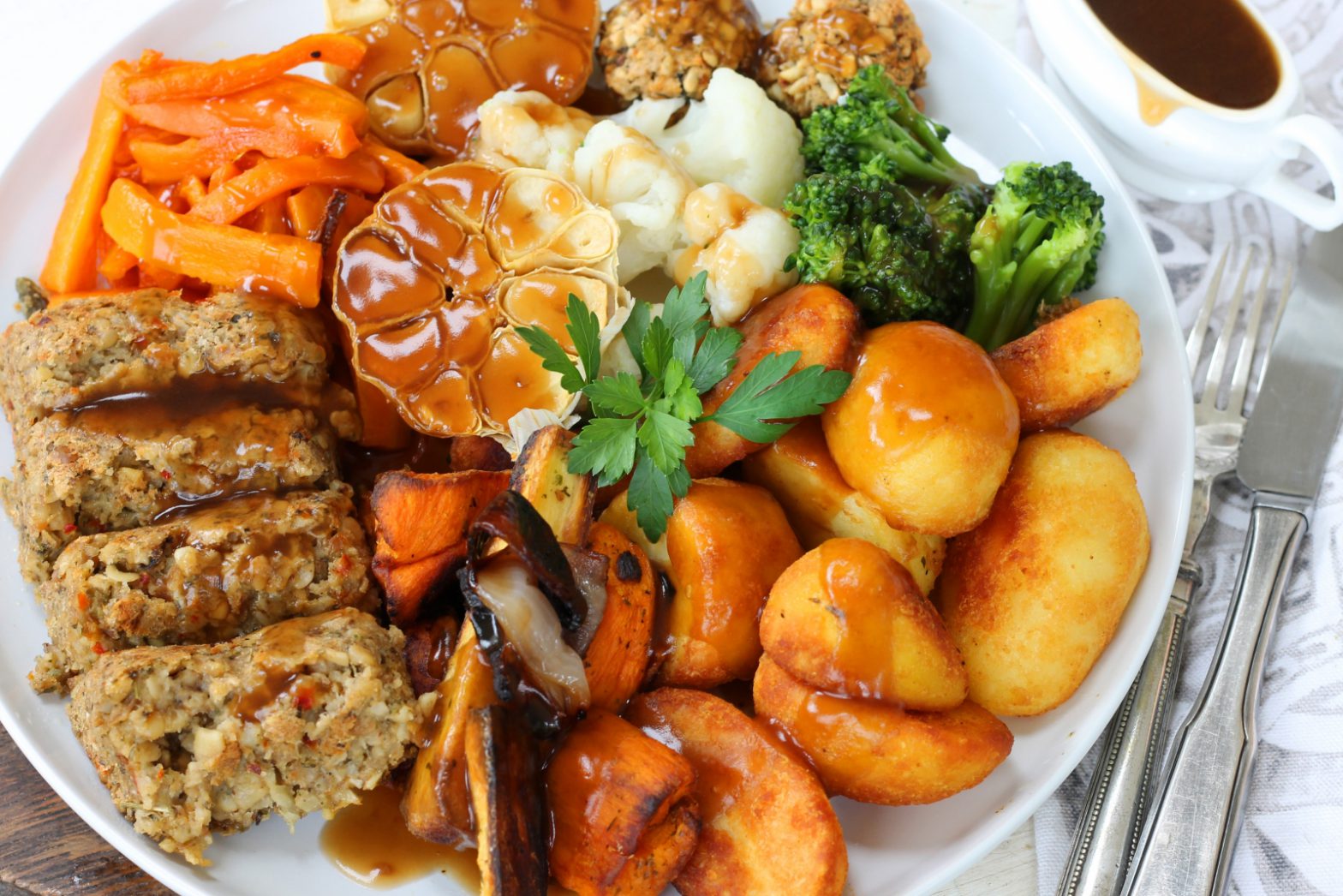 Image Source: Google
Ingredients:
1 dry stuffing

1-medium apple that has been peeled, peeled, and cut into cubes

1/4 c chopped carrots

1/2 Chicken Broth

Salt & Pepper

1 Whole chicken that has not been cooked Rinsed and patted down.

2 Tbs Extra Virgin olive oil

1 teaspoon Paprika

1 to 1/2 1 tsp Garlic Powder

1/2 tsp pepper

1/2 tsp Sea Salt
Directions:
A bowl is the best place to mix all four of the ingredients.

Incorporate chicken liquid at room temperature, slowly until it begins to let it soak in.

Salt and pepper according to your preference.

Set aside uncooked.

Preheat oven to 45 degrees. Combine Paprika, garlic powder, and pepper in the bowl of a small.

Pour olive oil on the chicken, gently rubbing it to spread it over the skin, inside cavities, as well underneath the skin.

Sprinkle 1/2 seasoning mix on the chicken's cavity and inside, and another portion between the skin and the meat.

Place the chicken in the roasting pan. Place stuffing into the cavity, making sure it's evenly packed.

Cover the chicken and cook for 15 minutes. Immediately reduce heat to 350°F.

Cook for 20 minutes per pound. Use the chicken drippings to lightly baste and then rotate the pan according to the need for uniform browning.

Let it cool for no less than 15 minutes, allowing the juices to rehydrate within the meat.